Online Safer Patient Handling
Today, the cost of musculoskeletal injuries in the healthcare sector is enormous. ETD's People Handling training course seeks to redress this trend by teaching sound knowledge, helping participants to understand how to handle people with care for themselves and the patient or client.
Anybody who is involved in the care of another person, be it those who care for people in the community, care or nursing homes, hospices or hospitals. It is important that all staff are able to handle patients/clients in their care with dignity and reduce the risk of injury to themselves and the people they care for.
What does the course cover?
A background to the problem in healthcare organisations and bad practices.
MHOR and the Human Rights Act.
Controversial Handling Techniques.
Good Practice and Best Practice.
Training Outcomes
Understanding of the Manual Handling Operations Regulations
Understand key legislation relating to moving and handling of people.
Know how to move and position people safely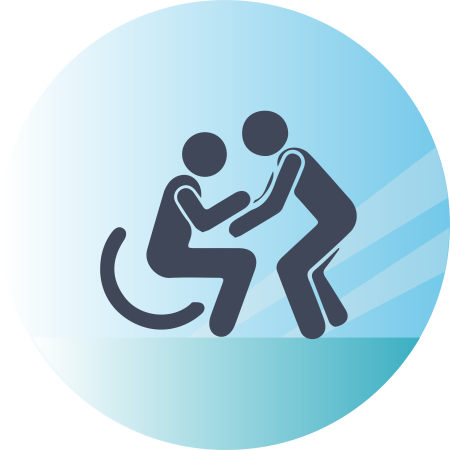 Modules
Introduction.
Sound Understanding of Back Care.
Basic principles.
Test & Certification
At the end of the course you will be given a test of 20 multiple choice questions. The required pass rate is 85%. You will be able to download and print (if required) a digital certificate on completion of the course. Main course certificates last 3 years. (Refresher courses are available and recommended every 12 months).
Duration
Main Course: Approximately 30 minutes (excluding time taken for the final exams). Refresher Course: Approximately 20 minutes (excluding time taken for the final exams).