Manual Handling regulations were introduces to try and combat the physical injuries resulting from lifting, pushing, pulling or otherwise moving people or items. Such activities are one of the most common causes of workplace injury. The regulations lay out duties for both organisations and employees, giving general guidelines and requirements for both to observe in order to minimise risk
What does the course cover?
Manual Handling Operations Regulations 1992
Basic Principles of Moving and Handling Operations
Understanding the Spine
Back Injuries
Training Outcomes
Understand the reasons why you need to know how to move and handle objects correctly
Know the key pieces of legislation that relate to manual handling.
Understand the responsibilities of employees and employers
Know the basic theory of how the spine works, common injuries and how to avoid them.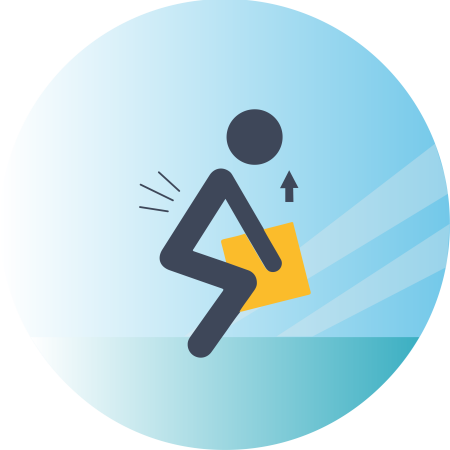 Modules
Why the Concern Over Manual Handling?
Legislation in Place Today
Responsibilities.
Test & Certification
At the end of the course you will be given a test of 20 multiple choice questions. The required pass rate is 85%. You will be able to download and print (if required) a digital certificate on completion of the course. Main course certificates last 3 years. (Refresher courses are available and recommended every 12 months).
Duration
Main Course: Approximately 40 minutes (excluding time taken for the final exams). Refresher Course: Approximately 25 minutes (excluding time taken for the final exams).