Level 2 – Food Safety Training
Online Food Safety (Catering) Level 2
This course is aimed at anyone who works in a role that has
contact with food or the management of people thereof.
It will give them greater awareness of the dangers that poor
food safety standards pose, cover how food safety risks
arise and how to prevent and control them.
What does the course cover?
Food Safety Law
Personal Hygiene
Food Safety Hazards and Contamination
Food Storage, Preservation and Temperature Control
Training Outcomes
The impact of food-borne illness
What the law says and legislation
The importance of personal hygiene
Understanding food storage, preservation and temperature control rules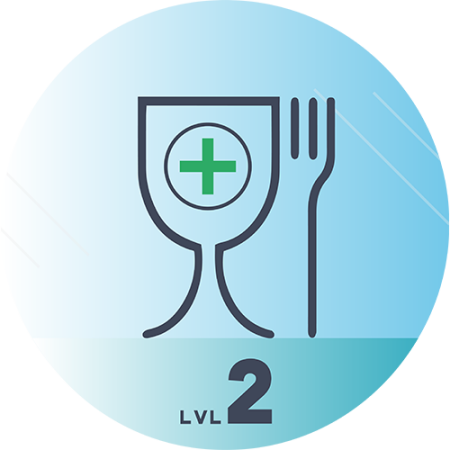 Modules
Food Safety Law
Contamination
Personal Hygiene
Bacteria
Test & Certification
At the end of the course you will be given a test of 20 multiple choice questions. The required pass rate is 85%. You will be able to download and print (if required) a digital certificate on completion of the course. Main course certificates last 3 years. (Refresher courses are available and recommended every 12 months).
Duration
Main Course: Approximately 55 minutes (excluding time taken for the final exams). Refresher Course: Approximately 40 minutes (excluding time taken for the final exams)