We have designed ETD with you the employer in mind. Keeping training current and up to date is vital to ensure that the highest safety standards are maintained in your business. We deliver short engaging e-learning videos that allow your team to train on the job and at their own pace. So, whether its health and safety compliance, product knowledge, brushing up on skills or onboarding new team members, you are in the driver's seat.
The Regulatory Reform (Fire Safety) Order 2005 applies to all workplaces and requires employers to provide adequate training in fire awareness for all members of their staff regardless of the number of employees employed.

What does the course cover?
The Regulatory Reform Fire Safety Order 2005
The Fire Triangle
Fire Prevention
Detecting a blaze at work
Training Outcomes
Understanding of the key legislation involving fire safety
The legal requirement for workplace safety
Understanding of the different types of fire and what the causes may be
Understanding of what fire extinguishers to use.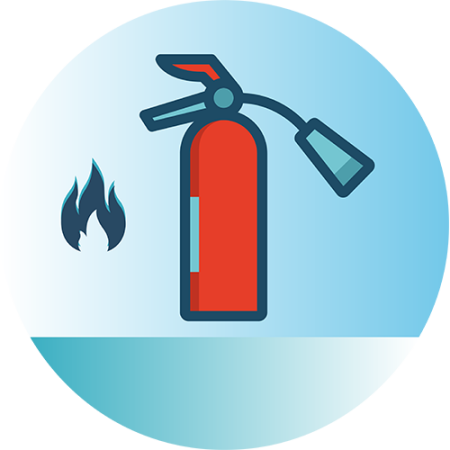 Modules
Fire Safety
The Law
Legally Required Signs
Fire Classes
Test & Certification
At the end of the course you will be given a test of 20 multiple choice questions. The required pass rate is 85%. You will be able to download and print (if required) a digital certificate on completion of the course. Main course certificates last 3 years. (Refresher courses are available and recommended every 12 months).
Duration
Main Course: Approximately 40 minutes (excluding time taken for the final exams). Refresher Course: Approximately 25 minutes (excluding time taken for the final exams).