Falls prevention – Working at Heights
Online Falls Prevention - Working at Heights
We have designed ETD with you the employer in mind.
Keeping training current and up to date is vital to ensure
that the highest safety standards are maintained in your
business. We deliver short engaging e-learning videos that
allow your team to train on the job and at their own pace.
So, whether its health and safety compliance, product
knowledge, brushing up on skills or on boarding new team
members, you are in the driver's seat.
The term 'work at height' applies to a wide range of situations ranging from the obvious, such as working on platforms, ladders, scaffolds or stages to working alongside deep trenches. This is because the crucial thing to understand about work at height is that it's not how far you climb but how far you can fall. BUT you do not have to be very high to fall and injure yourself.

Current legislation and the Work at Height Regulations 2005
Assessing the risk
Working safely
Reducing and Controlling the risks
Awareness of current legislation relating to working at height
Know what is required to work safely
Recognise different types of access equipment and their use
How to undertake a working at height risk assessment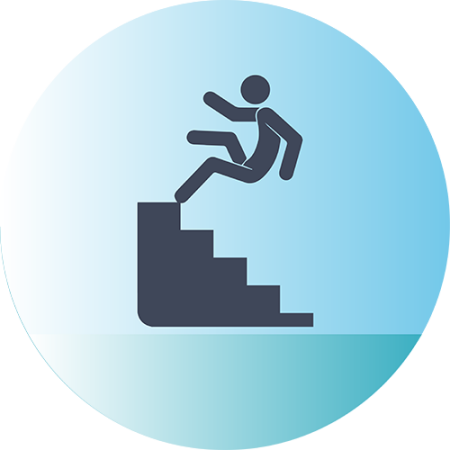 An Introduction to Falls.
Explaining the Regulations.
Working From Heights.
Your Roles and Responsibilities.
Test & Certification
At the end of the course you will be given a test of 20 multiple choice questions. The required pass rate is 85%. You will be able to download and print (if required) a digital certificate on completion of the course. Main course certificates last 3 years.
Duration
Main Course: Approximately 35 minutes (excluding time taken for the final exam). Refresher Course: Approximately 20 minutes (excluding time taken for the final exam)