ETD's abrasive wheels training puts workforces in the best position to avoid injuries when using cutting and grinding machinery. 
Every year, thousands of workers injure themselves on abrasive wheel machinery. These injuries can be devastating. Therefore, all staff who use abrasive wheels and discs must receive appropriate abrasive wheels training. 
With the right understanding and safety measures in place, workers can almost always avoid injuries. If you need to know how to safely use abrasive wheel machinery, then this e-learning course is for you. ETD's online Abrasive Wheels Course provides extensive information in the safe use and working practices of abrasive wheels.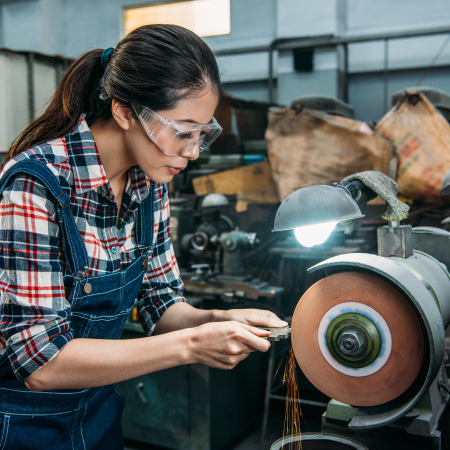 What does the course cover?
What is an Abrasive Wheel?
Safe use of Abrasive Wheels.
Legislation.
Types of Wheels.
Hazards and Safeguards
Personal Protective Equipment - PPE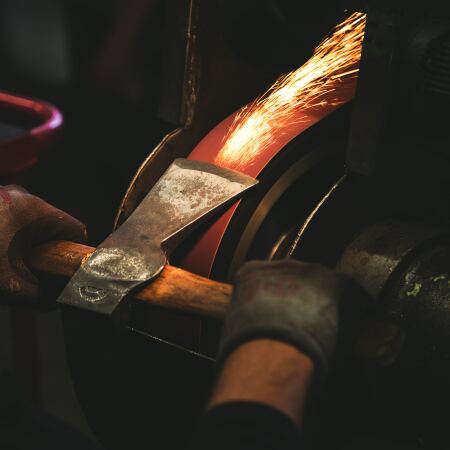 Abrasive Wheels Training Outcomes
Five types of abrasive wheels
The dangers involved with abrasive wheel machinery
How to safely mount and operate abrasive discs and wheels
How to prevent injury when working with abrasive wheels
The importance of abrasive wheels regulations and legislation
Personal protective equipment (PPE)
How to conduct risk assessments – download ETD's free risk assessment forms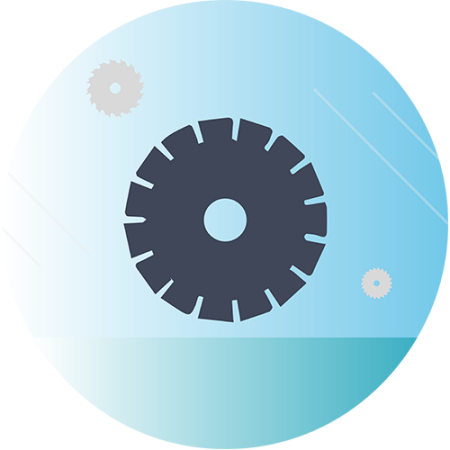 Course Modules
Welcome to your online Abrasive Wheels Course
Introduction to abrasive wheels
So, what is an abrasive wheel?
Legislation
Types of wheels
Hazards and safeguards
PPE
Mounting and changing wheels
Petrol Saws
Summary and final exam
Test & Certification
At the end of the online abrasive wheels training, you will be given a 20-question, multiple-choice test. The required pass rate is 85%. You will be able to download and print a digital certificate on completion of the course. This certificate is valid for three years, at which point we recommend you take the
Abrasive Wheels Refresher Course
every 12 months.
Duration
The course will take approximately 35 minutes to complete, excluding the final exam. 
Complete your training from anywhere at any time, whether at home or in the workplace. You'll have access to the course 24/7.