Top 10 Safety Hazards in Construction (And How to Reduce Risk)
Top 10 Risks and Hazards in Construction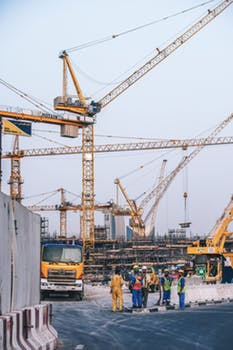 Construction is undoubtedly one of the most dangerous occupations. Accidents on building sites are more likely than in any other workplace. It's not surprising when you consider all the safety risks and hazards encountered by construction workers in this fast-moving and ever-changing environment.  


The perils are borne out by shocking statistics. There were 38 accident-related deaths in the construction industry in 2017/2018, four times the average of other industries.


Risk minimisation is the responsibility of construction companies and site managers who have a duty of care towards their workers, visitors and members of the public. They must frequently carry out full risk assessments to identify hazards, and act upon them. Providing secure barriers against site trespass, as well as site safety fencing and site barriers for accident prevention will maximise health and safety. Adequate right training and equipment must also be provided to workers, so that tragic deaths and unnecessary injuries can be prevented.  
So what are the main safety hazards associated with construction sites and what can you do as an employer to reduce risk?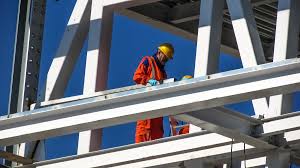 Working at Height
Tradesmen are often needed to work at height when involved with the construction of buildings. Falls from height account for around half of all fatalities in the construction sector.
To stop your employees getting hurt make sure that you have the right fall prevention equipment such as guardrails, and that your scaffolds and ladders are up to standard. Whether they are working at height or not, your employees should be provided with the right personal protective equipment (PPE) such as hard hats and non-skid work boots.


But the right equipment isn't enough to protect your workers; they also need the right training. Training is essential for workers who need to work at height. ETD Training provide an online working at height training course aimed at raising you and your employees' safety awareness, including how to undertake a working at height risk assessment.
Slips Trips & Falls
On a building site, an uneven terrain usually comes with the territory. Moving around site presents the risk of slipping, tripping or falling, which account for 24% of construction work-related injuries.

Trip hazards can be safely cordoned off by barriers, while ground guards can help reduce uneven terrain.

Moving Objects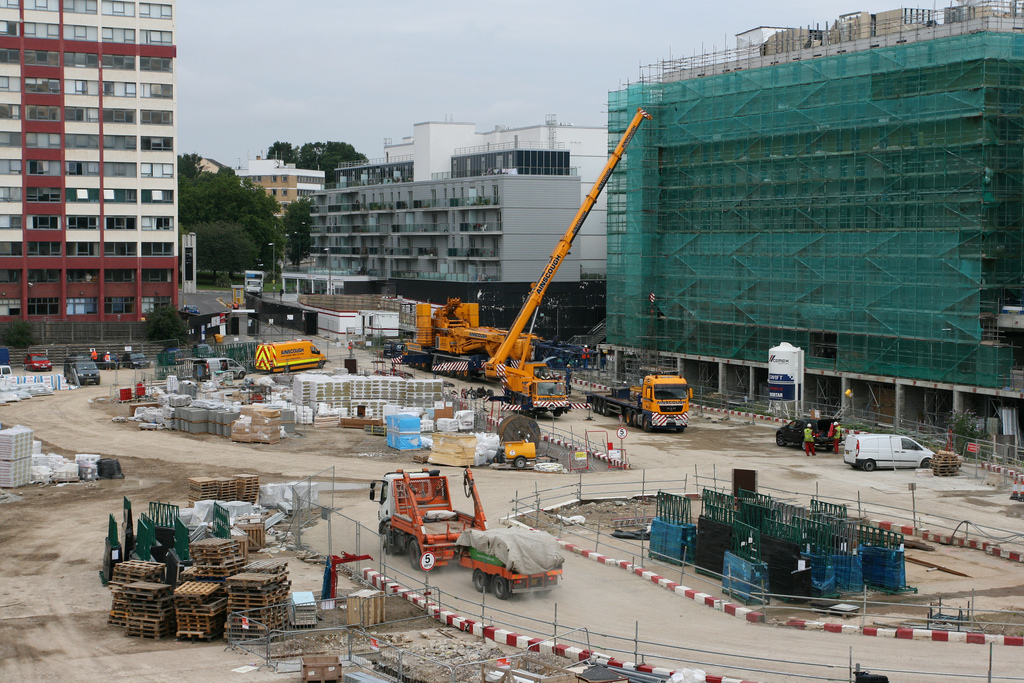 Construction sites ar
e constantly changing busy environments with a high volume of moving vehicles, overhead lifting equipment, and people. Moving objects, such as debris or equipment, and vehicles, account for around one in four deaths of construction workers. 


Using barrier runs to delineate traffic can help protect workers and site visitors from moving vehicles.
Hand Arm Vibration Syndrome
Hand Arm Vibration Syndrome (which used to be known as "vibration white finger"), is a condition usually caused by the repetitive use over time of hand-held power tools including ground working equipment and vibrating power tools.
The damage can't be undone once HAVS develops and includes painful attacks in the fingers being triggered by cold temperatures. Nearly 2 million people are at risk of developing the disease, reports the Health and Safety Executive (HSE).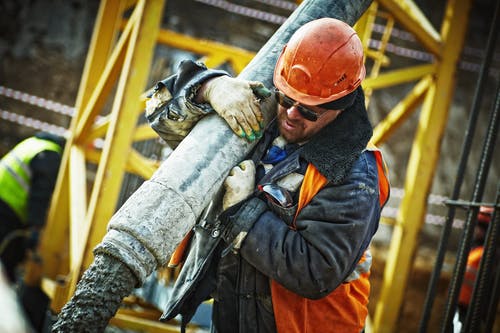 Manual Handling
Construction projects involve a lot of manual work, with materials and equipment being required to be lifted and moved aroundconstantly.Poor manual handling, through repetitive movement or a specific incident, can cause musculoskeletal disorders. Out of 82,000 work-related ill-health cases in 2017/18, 62% were musculoskeletal disorders, accounting for a higher proportion of ill health cases than in all industries (44%).

Employers must provide training for employees whose duties involve manual handling.

ETD Training's online manual handling training course gives an awareness to both employers and employees of the general guidelines and requirements that should be followed to minimise manual handling risk.
Collapse
Collapse accounted for 12% of fatalities in 2017/18, according to HSE data. More of a risk than a hazard, collapse is an inherent danger on a building site with demolition often being part of the building process. Excavation can often be carried out too, with holes and trenches dug into the ground. Inadequate, or poorly erected scaffolding, also poses a risk of collapse.

High visibility signs and barriers can help reduce risk as well as regularly assessing collapse risk through stages of construction development.
Asbestos
Prior to its ban in 1999 asbestos products were used extensively in domestic, commercial and public properties. Sadly, that means the dangers of asbestos are still widespread for tradesmen who are involved in the maintenance, refurbishment or demolition of any building built or refurbished before the year 2000.
Around 20 tradesmen, including electricians, joiners and plumbers, die each week as a result of past exposure.
Asbestos has been the focus of high-profile awareness campaigns by the HSE who calculate that, at 36%, cancers caused by exposure to asbestos kill more people than any other work-related disease.

Workers need to have an awareness of asbestos and training on how to recognise it, and the knowledge of its dangers when it is disturbed, or its condition has deteriorated.

Noise
Construction sites are extremely noisy with loud machinery and repetitive sounds such as drilling. Loud noise is not only a risk to hearing but can also cause accidents through distraction or covering up the sounds of safety alarms and warnings.
Separate noise risk assessment may be needed to reduce risk to workers.

Airborne Fibres & Materials
Construction creates a lot of dust which is often a fine, invisible and toxic mix of hazardous materials and fibres. This dust can lead to lung damage causing illnesses such as chronic obstructive pulmonary disease, asthma and silicosis.
Employers must ensure they not only provide protective equipment to workers but that it is being used.

Electricity
Contact with electricity – an obvious danger - caused 6% of construction work-related deaths in 2017/18. It's not just electricians who are at risk from being injured or killed by electricity but other workers who may be working near cables or working at height near to power lines.

Construction: Key Health & Safety Stats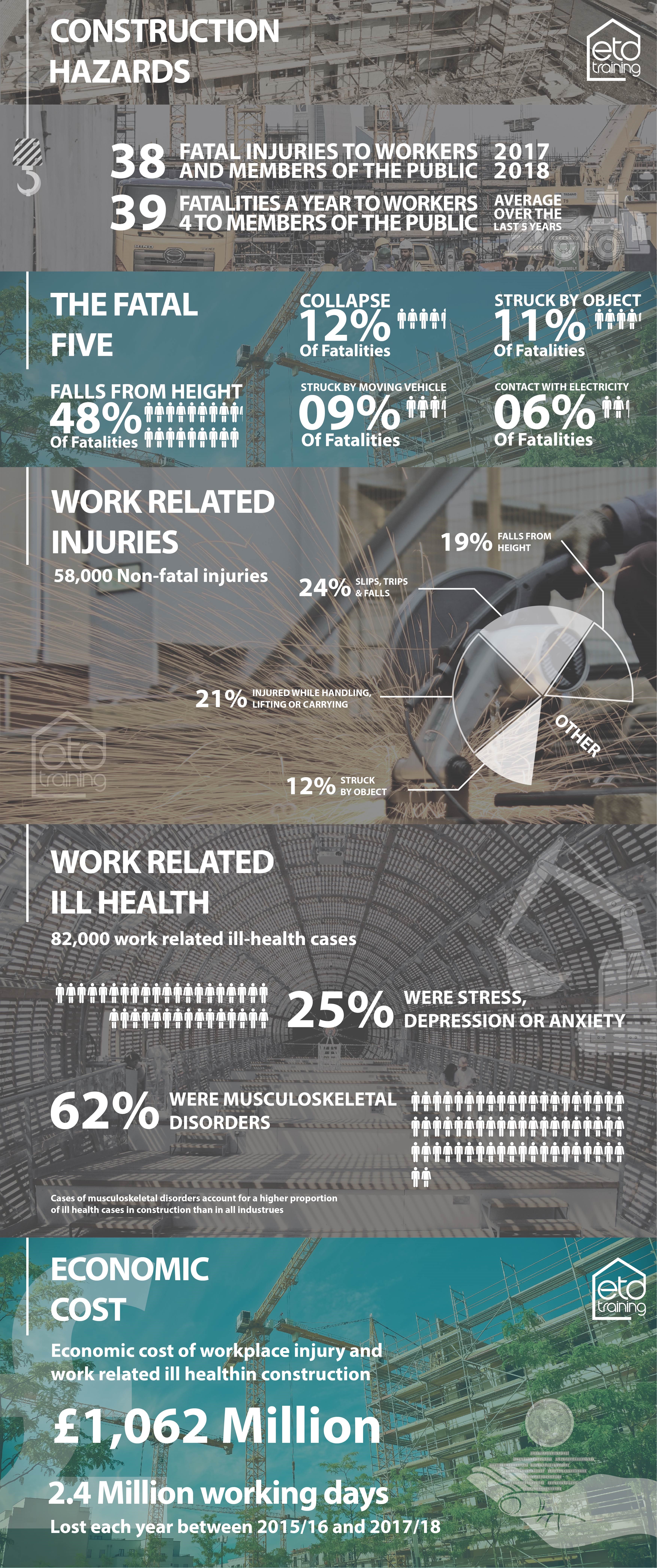 *Source: HSE (Data up to March 2018)


Contact us if you are interested in finding out more about our range of online health and safety training solutions.