ETD's Slips and Trips Online Course will show you how to cut the chances of workplace accidents.
Accidents can happen anywhere, so it's no surprise that they're the most common cause of workplace injuries. Slips and trips actually cause around 40% of all major injuries – that's over a third. 
As the number of injuries is so high, all staff must receive training on how to reduce the risk of accidents at work. This slips and trips training explains how to prevent accidents, how to meet slips and trips legislation and how to stay safe in all workplaces. Whether you work in a school, hospital, library, factory, shop or on construction sites, this course will help you reduce the potential of an accident at work.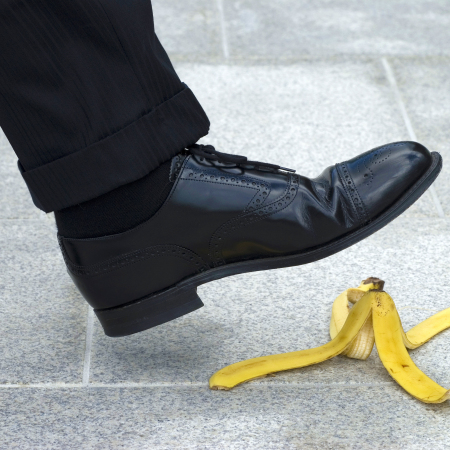 What does the course cover?
Legislation
Environment
Flooring
Principals
Contamination and Obstacles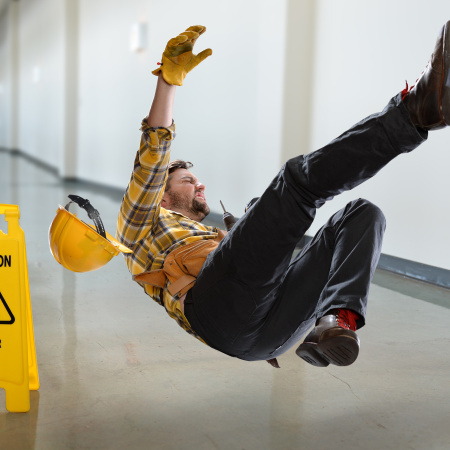 Slips and Trips Training Outcomes
What causes slips and trips
Factors that can contribute to slips and trips
Why it's important to prevent slips and trips
How to prevent slips and trips
How risk assessments minimise slips and trips
Contamination and obstacles
Legislation associated with slips and trips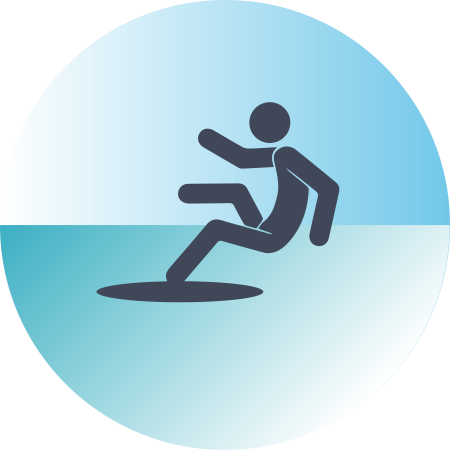 Course Modules
Welcome to your Slips and Trips Online Course
Introduction
How to get started
Legislation
What are slips and trips?
Summary and final exam
Test & Certification
At the end of the Slips and Trips Online Course, you will be given a 20-question, multiple-choice test. The required pass rate is 85%. You will be able to download and print a digital certificate on completion of the course. This certificate is valid for three years, at which point we recommend you take the
Slips and Trips Refresher Course
every 12 months.
Duration
The slips and trips training will take approximately 30 minutes to complete, excluding the final exam.
Complete your slips and trips training from anywhere at any time, whether at home or in the workplace.