Health and Safety Level 2
Online Health and Safety Level 2
This course is designed to show the user the basic principles involved with Health and Safety whilst at work. This online Health and Safety course helps you to fulfil legal requirements for providing workplace training; it also promotes staff awareness that can lead to greater efficiency, lower insurance costs and a reduction in lost time.
What does the course cover?
Accidents and ill health at work
Legislation
Workplace Health and Safety Welfare
Hazards and Control
Training Outcomes
Recognise the importance of risk assessment to health and safety
Communicate Health and Safety information clearly
Outline accident and incident investigation and reporting
Demonstrate the key principals of workplace health and safety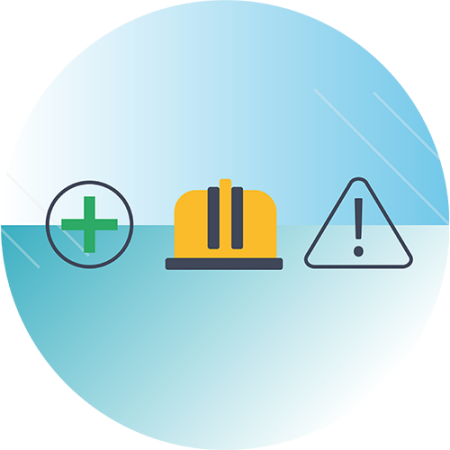 Modules
Introduction to Health and Safety at Work.
Health and Safety Law
Accidents and ill Health at work
Workplace Health, Safety and Welfare.
Test & Certification
At the end of the course you will be given a test of 20 multiple choice questions. The required pass rate is 85%. You will be able to download and print (if required) a digital certificate on completion of the course. Main course certificates last 3 years
Duration
Main Course: Approximately 90 minutes (excluding time taken for the final exam)