Why LEV is important in your workplace
LEV is technical and often involves many calculations. But I will be showing you how things work so you can see for yourself how to make sure that your LEV is up to the job without maths.
ETD's LEV Course is not a substitute for an LEV design and testing qualification gained with the British Occupational Hygiene Society.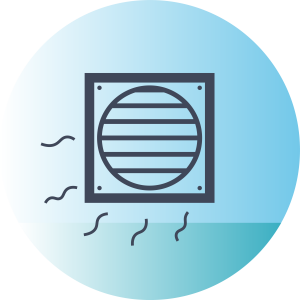 The background of LEV
You may be asking: why all the fuss about extraction systems? Why does the Health and Safety Executive (HSE) expect users to think about their limitations?
The background of LEV isn't a long story, but it is key to how we view LEV today. Health statistics up to 2008 showed that thousands of employees fell ill by inhaling contaminants at work, despite using extraction and masks. The HSE concluded that the controls of LEV and masks were not controlling exposures.
The HSE thought very hard about why LEV failed to control exposures and published specific legally enforceable guidance: HSG 258 Controlling Contaminants at Work. This 90-page book imposes duties on employers, users, designers and testers of LEV. Now, employers have statutory duties in relation to managing extraction.
It makes business sense to manage your controls. Each case of ill health results in the loss of a skilled operator. And each case of ill health may result in a claim against you for compensation.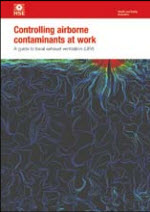 In the last 12 months there were around 200 new cases of occupationally caused asthma and 13,000 cases of breathing problems and respiratory disease made worse by work. About 8,000 cancer deaths and 13,500 newly diagnosed cancer cases each year could be due to work. 90,000 claims for industrial disease compensation were made in 2012. The estimated cost to British industry is over 3 billion pounds per year.
Poorly designed ineffective extraction can cost as much as well designed effective extraction. The running costs of well designed extraction can be lower than the running costs of badly designed extraction.
The LEV Course shows you the basics about extraction to ensure you get value for money and can save running costs. We don't want you to waste money on expensive systems that may not work.
Well maintained extraction controls exposures effectively, but control is lost by poorly maintained systems. We will show you what to look out for and what to check on a regular scheduled basis to make sure that your systems are constantly controlling exposure.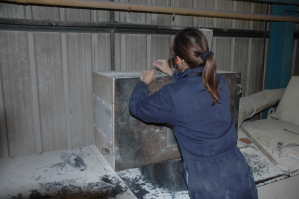 ETD's LEV Course
To get more information about the importance of having LEV, then you can purchase ETD's LEV Course. Follow these five simple steps to get started.
· Create a free company account or single user account, selecting the £12+ VAT payment scheme.
· Purchase your user accounts using the online Elavon platform.
· For company accounts, create your user accounts (using unique usernames) and activate each user by pressing the 'activate' button.
· Purchase your online training by selecting the courses that you require. Ticking a course will instantly assign it to the user's account.
· Once the courses have been assigned, single users can access the course under 'my courses'. Company users can log into their account, go to 'my courses' and start the training.
If you require any assistance with the online training, then please contact our support team, who will be happy to help.