PAT TESTING in your workplace
PAT Testing: Working With Electrical Appliances
PAT testing is vital when it comes to working with electrical appliances. The last thing you want is to be "zapped" with an electric shock from your electric-powered tools. But how do you know it's safe to use an electrical appliance? Who should ensure that appliances are safe to use?
By law, you must get a PAT test for all electrical equipment that:
• Uses current for power
• Is portable/not fixed
• Weighs up to 18 kg
So, for example, you need a PAT test for devices like kettles and power drills.
To complete a PAT Test, you must have passed a course and in-service inspection. You must also be competent in the testing procedure.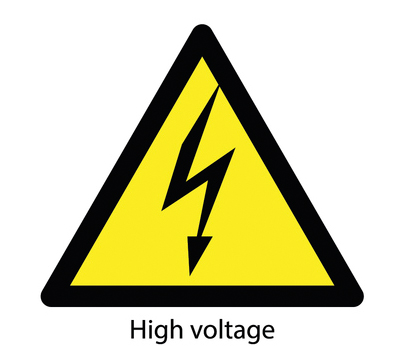 PAT Test Class Types
When testing portable equipment, you will come across five classes. These classes identify the type of wiring the appliance has and the types of materials that make up the appliance.
•Class 0I equipment is specialist equipment and not for common use.
•Class 0 equipment relies on basic insulation for protection against electric shock. These appliances don't have any parts that can become live under fault. If there is a fault with the appliance, the fault is typically caused by the environment.
•Class I equipment relies on both basic insulation for protection against electric shock and a connection between exposed conductive parts and a protective conductor in the fixed wiring of the insulation. All conductive parts are earthed; if there is a fault with the appliance, the fault current will travel to earth.
•Class II equipment doesn't rely on basic insulation. Instead, these appliances use additional safety precautions like supplementary insulation. These appliances are double insulated and have no earth in the wiring. All parts are made from a non-conductive material.
•Class III equipment uses a supply at a separated extra-low voltage (SELV). These appliances use lower-voltage SELV sources that don't exceed 50 volts ACand, in many insulations, are below 24 volts or 12 volts. SELV systems require specialist designs where there can't be an earth facility in the distribution of the SELV circuit or on the appliance. SELV is described as "safety extra-low voltage" in appliance standards, such as BS EN 60335, and "separated extra-low voltage" in installation standards, such as BS 7671. The class III construction mark is shown below.
•Class III equipment must be supplied from a safety isolating transformer to BS EN60742 or BS EN 61558. The safety isolating transformer will have the identification mark as shown.
PAT Testing Best Practice
You must calibrate all PAT testing equipment once a year and keep a certificate in a safe place. When PAT testing, make sure that all test equipment is in good working order. You can ensure this by checking leads and cables for cracks and other damage, checking that test probes are at the correct length and checking that the tester itself is sound. Test probes should have a finger guard to stop you from touching the ends of the probes.
The ETD Pat Testing Awareness Course
For more information on PAT Testing, you can complete ETD's online PAT Testing Awareness course . Follow these five simple steps to get started.
· Create a free company account or single user account, selecting the £12+ VAT payment scheme.
· Purchase your user accounts using the online Elavon platform.
· For company accounts, create your user accounts (using unique usernames) and "activate" each user by pressing the "activate" button.
· Purchase your online training by selecting the courses that you require. Ticking a course will instantly assign it to the user's account.
· Once the courses have been assigned, single users can access the course under "my courses". Company users can log into their account, go to "my courses" and start the training.
If you require any assistance with the online training, then please contact our support team, who will be happy to help.